Sondheim Award Gala
Due to the growing concerns of COVID-19 (coronavirus), we have decided to delay the 2020 Sondheim Award Gala honoring Carol Burnett.
The event has been postponed from April 6 to Monday, June 29, 2020.
Honoring
CAROL BURNETT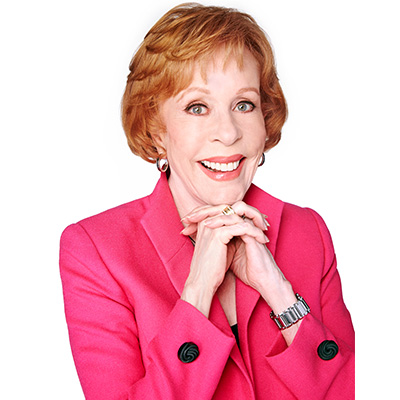 PRESENTING SPONSOR

Monday, June 29, 2020
Embassy of Italy
Also Honoring
Tim and Ann Keating
with the
J. Watkins Distinguished Service Award
for their incredible leadership and support of the arts throughout the community
Cocktails, dinner and special performances from Broadway and Signature favorites
Black Tie
Carol Burnett is widely recognized by the public and her peers for her work for her comedic and dramatic roles on television, film, and Broadway, most notably The Carol Burnett Show. Named in 2007 by TIME magazine as one of the "100 Best Television Shows of All Time," The Carol Burnett Show ran for 11 years, averaged 30 million viewers per week, and received 25 Emmy Awards, making it one of the most honored shows in television history.
Click here to read Carol Burnett's full bio
INDIVIDUAL TICKETS AND SPONSORSHIPS
$1,200 Individual Level Sponsorship (1 person)
$6,000 Silver Level Sponsorship (5 people/half table)
$12,000 Gold Level Sponsorship (10 people/one table)
$25,000 Platinum Level Sponsorship (10 people/premier table)
$50,000 Diamond Level Sponsorship (20 people/two premiere tables)
To reserve your ticket or table, please contact development@sigtheatre.org or download and return the Gala Reservation Form.
2020 SONDHEIM AWARD GALA SPONSORS
Presenting Sponsor


Platinum Level Sponsors
Mike Blank
Bonnie Feld
Bradley Frey and the J. Watkins Fund for Arts and Education
GEICO
Celie and Tabitha Niehaus
Susan C. Schwab and Friends
The Ted & Mary Jo Charitable Gift Fund
Gold Level Sponsors
Dottie Bennett and Richard Morton
John F. Benton and David W. Briggs/Tina M. Martin and Mita M. Schaffer
Chevy Chase Trust/Deb Gandy
Ashley Davis
Tom and Susan Gage
Frank Guzzetta and Paul Manville
Patricia Payne and Nancy Firestone
Beth Pile
H. Mac and Michele-Anne Riley
Doug and Kathie Ross
Carl Spatz and Thomas Hesselbrock
Jeffrey Thurston and Charlie Berardesco
Maya Weil/Luke Frazier and Robert Pullen
Silver Level Sponsors
Jean Cantrell
Brian Huseman
J. Max Barger
Lou Mazawey
Alan J. Savada and Will Stevenson
Diane and Peter Schaefer
Russ Schriefer and Nina Easton
*as of 3/10/20
Wines provided by


ABOUT THE SONDHEIM AWARD GALA
Signature's annual Sondheim Award Gala honors those who have contributed to the works of Stephen Sondheim and the canon of American musical theater. The Sondheim Award Gala benefits Signature's artistic, education, and community outreach programs.
The Gala takes place at the Embassy of Italy in Washington, DC, and is a festive evening that includes cocktails and hors d'oeuvres, a gourmet seated dinner, and a delicious dessert buffet. Each year, the honoree receives a special award presentation that includes tribute performances by notable Broadway and Signature artists.
The J. Watkins Distinguished Service Award honors community leaders who have made an extraordinary impact in the greater DC community through their passion and advocacy for the arts and arts education. The award is made in memory of J. Watkins, a long time Signature Board Member, an important part of the Sondheim Award Gala leadership team, and a tremendous ambassador for Signature and the arts in our community.
PAST RECIPIENTS
SONDHEIM AWARD
2019 Audra McDonald
2018 John Kander
2017 Cameron Mackintosh
2016 John Weidman
2015 James Lapine
2014 Jonathan Tunick
2013 Harold "Hal" Prince
2012 Patti LuPone
2011 Bernadette Peters
2010 Angela Lansbury
J. WATKINS DISTINGUISHED SERVICE AWARD
2019 Congressman Don Beyer and Mrs. Megan Beyer