Thank You, Jonathan Larson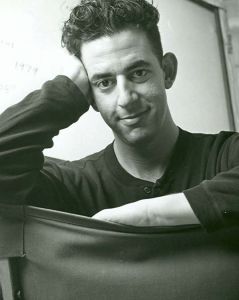 Jonathan Larson was born on February 4, 1960 to Nanette and Allan Larson and grew up in White Plains, a suburb of New York City. He and his older sister, Julie, were exposed to the performing arts from an early age; his father, Allan, once said in an interview, "I was changing his diaper, so he had to be pretty young, and he started singing 'Yellow Bird.' In tune." Larson spent his youth among drama clubs and music lessons, studying multiple instruments and starring in many of his high school theater productions.
Larson won a full merit scholarship to Adelphi University. At college, he was a prolific actor, writer and composer. He wrote cabarets, one about women's issues called Herstory, Or Little Miss Muffet Spat on Her Tuffet; he also penned a musical about the fictional detectives Nick and Nora Charles, Nancy Drew and Sam Spade teaming to discover a murderer in The Steak Tartare Caper. Other college works included American Scream, or Armageddon My Act Together & Taking It On the Road and Sacrimoralimmorality. Sacrimoralimmorality, cowritten with David Glenn Armstrong, was a critique of the American Christian right hypocrisy and intolerance and received a developmental production under the title Saved. Larson said his work was inspired by the music of Billy Joel, Nirvana, The Beatles, and Stephen Sondheim and his dream became to combine all these influences into one. During his college years, Larson even reached out to Sondheim and the latter became his mentor for the rest of his life. Learn more about their special relationship here.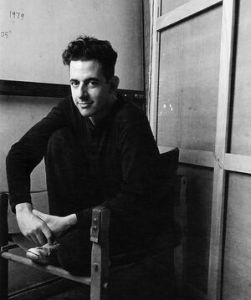 After graduating in 1982, Larson first earned his Equity card by participating in a summer stock theater program. Now a member of Actors' Equity, he moved to New York City and settled on the West Side. Larson lived in a small apartment with no heat and made do by waiting tables at the Moondance Diner. He had an illegal wood stove in the apartment to try and keep warm. He developed a close group of friends and sadly watched several pass away from HIV/AIDS in their early 30s. He also met and befriended future Broadway stars Roger Bart, Marin Mazzie, and Scott Burkell. Mazzie, Burkell and Larson even formed the J. Glitz Trio to sing corny songs in clubs. During this time he also wrote prolifically, spending hours each day on his craft.
Some of his earlier works include a musical based on the novel 1984, however, he did not get the stage rights to produce it. Other shows written during this time were Prostrate of the Union, or the Evils of Ronald Reagan's America (1987) and Presidential Politics (1989). He also wrote music for a musical comedy allegory about capitalism called J.P. Morgan Saves the Nation (1995). While doing all of this, Larson spent years developing a futuristic musical called Superbia, loosely based on 1984. The musical was developed at Playwrights Horizon and the Public Theater to lackluster reception, despite being awarded the Richard Rodgers Development Grant. Larson did not limit himself to just musical theater. He was also a prolific children's songwriter, composing songs for Sesame Street, music for An American Tail and The Land Before Time, and four songs for the children's video Away We Go!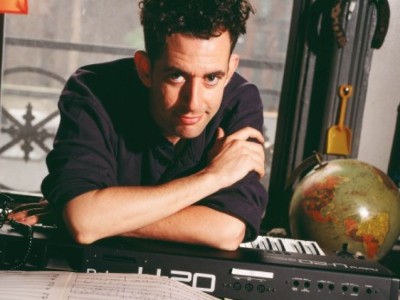 In 1989, Larson decided to create an autobiographical musical about being on the cusp on 30 at the dawn of a new decade. He titled it 30/90. The show mirrors Larson's life, detailing his frustrations with his lack of success in either career or love until his best friend tells him he's HIV positive. After a mixed reaction from a development at Second Stage meant the show would not be produced until after 1990, Larson changed the show title to BoHo Days to base it on life in his neighborhood, which he said was "below Houston Street" as well as tie into bohemian life. However, because the name was his creation and no one knew what it meant he changed the title again, this time to tick…tick…Boom!. Larson performed this one-man rock musical a number of times. After his death, playwright David Auburn transformed the show into a three person musical.
After his friends were diagnosed with AIDS, Larson turned his attention away from tick…tick…Boom! as he wanted to write something less personal that addressed the AIDS crisis more broadly. Coincidentally, he was introduced to Billy Aronson, a script writer with the idea of creating a musical comedy update of La Boheme set on the Upper West Side. The two began to collaborate, but Larson felt the setting should change to the Lower East Side and more directly illustrate the impact of HIV. In La Boheme, the characters are poor artists who struggle with poverty, squalid conditions and tuberculosis. Larson thought these elements translated well to the AIDS epidemic and Lower East Side. Larson and Aronson parted ways amicably in 1991 with Larson taking over the entire project. Larson worked for 7 years on what would become his most famous work – RENT.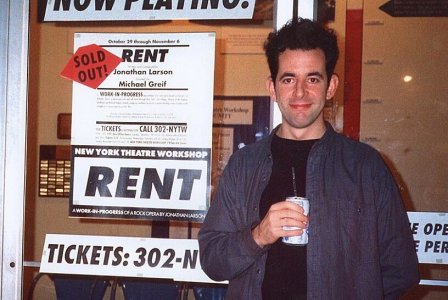 On the night before RENT's Off-Broadway Premiere, Larson went home and put a kettle on to make a cup of tea. He would never get to drink it. The composer suddenly died of an aortic dissection. He was only 35 years old. The cause was undiagnosed Marfan syndrome. Larson had been suffering from severe chest pains and dizziness in the days prior, but neither X-rays nor electrocardiograms showed any signs of danger and he was misdiagnosed with either stress or the flu. The cast and creative team decided to perform the show on the day of his death with his family's blessing. "For Mr. Larson's parents and sister and friends, opening night was glorious and heartbreaking," Mel Gussow wrote in The New York Times. "It's the best and worst moment of my life," said his sister, Julie. "This play was Jonathan. It is totally my brother."
Larson was on the cusp of a massive career breakthrough, as RENT would go on to be a huge success on Broadway, win a score of awards, among them several Tony Awards and the Pulitzer Prize, and become a worldwide phenomenon. His natural talent was extraordinary and in his short composing time, besides writing over 200 songs, Jonathan Larson changed the musical theater landscape forever. After the first performance of RENT, following thunderous applause, someone in the audience broke the silence with, "thank you, Jonathan Larson." Thank you, indeed.