News:

Ethan Heard and Anika Chapin join Signature's Artistic Team
Signature is thrilled to welcome Ethan Heard as Signature's Associate Artistic Director and Anika Chapin as Director of Artistic Development. Ethan and Anika join previously appointed artistic staff Jorge Acevedo, Casting Director/Manager of Artistic Programs, Mark G. Meadows, Director of Signature Cabarets and Chelsea Pace, Resident Intimacy Consultant. With these positions filled Signature's new artistic team under the leadership of Matthew Gardiner is complete.
"One of the first priorities I announced when I was appointed in July was to build a new artistic team for Signature, adding collaborators who will be vital parts of the Theatre's artistic future," stated Artistic Director Matthew Gardiner. "I'm grateful and excited that with these final appointments I am surrounded by a strong team who will bring new ideas, introduce us to new artists, challenge assumptions and bring their unique artistry and experiences to Signature."
"I grew up in DC and saw my very first Sondheim show at Signature when I was 13, Sunday in the Park with George. Next up? A Little Night Music. I remember sitting in the fourth row, totally enrapt" said Ethan, "I've watched with awe and admiration as the company has flourished since then, becoming the leading interpreter of Sondheim's canon and a vibrant home for cutting-edge musicals and plays. I'm honored to join Matt, Maggie, Anika, and the whole team in forging Signature's next chapter. As a leader who creates theater to build community and foster love, I'm thrilled to bring my experiences as an innovator in opera, an advocate for inclusion, and a queer Chinese-American to this collaboration. To channel Mr. Sondheim: 'More light!'"
"I couldn't be happier to be joining the team at Signature Theatre," said Anika. "I have long admired Signature's commitment to nurturing vibrant new musical talents and projects, and it's a commitment that is needed now more than ever before. It is a challenging time for the American theatre, but there are so many exciting artists creating bold and wonderful new musicals right now, I am convinced that, to quote Sondheim, 'something is stirring'. With Matthew Gardiner at the helm and the rest of the stellar team at Signature, I look forward to shepherding the future of the American musical into the present."
Maggie Boland, Signature's Managing Director added "This new artistic team will help carry Signature's dedication to the American musical to new heights. Along with Matthew, Ethan, Anika, Mark, Chelsea and Jorge will help us make a robust investment in the development of new work and an even more welcoming and supportive home for emerging composers and playwrights, especially those whose voices have been historically underrepresented on the American stage."
---
About Ethan Heard
Associate Artistic Director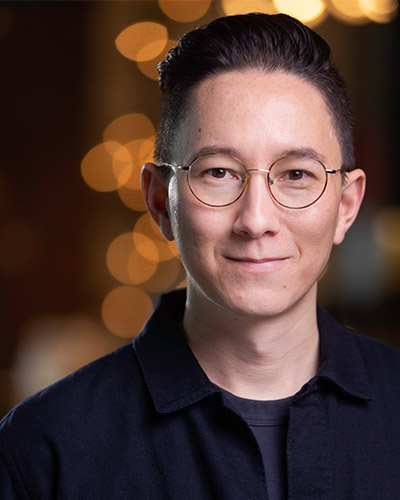 Ethan Heard is a director, producer, and teacher who makes theater to build community and foster love. He is Artistic Director & Co-Founder of "the daring and imaginative Heartbeat Opera — an enterprise that, while small and still young, has already contributed more to opera's vitality than most major American companies" (The New York Times). He is Creative Director & Co-Founder of Mind's Eye Producing, which envisions bespoke virtual, in-person, and hybrid events. And he teaches acting and directing at the David Geffen School of Drama at Yale (DGSD) and Yale Institute of Sacred Music.
In Heartbeat Opera's first eight seasons, Ethan has directed and produced a four-city tour of Fidelio (NYTimes Critic's Pick), Breathing Free: a visual album (Drama League Award nominee), Lady M: an online fantasia of Verdi's Macbeth, La Susanna (a co-production with Opera Lafayette), Butterfly, Dido & Aeneas, Kafka-Fragments, The Seven Deadly Sins, and the original drag-opera-extravaganzas Messy Messiah, Hot Mama: Singing Gays Saving Gaia, Dragus Maximus: a homersexual opera odyssey, All the World's a Drag! Shakespeare in love…with opera, Queens of the Night: Mozart in Space, Miss Handel, and The Fairy Queen. These productions have been called "urgent and powerful" (The New York Times), "relevant and heartbreaking" (The New Yorker), and "incisive and inspired" (Opera News); and they have traveled to the The John F. Kennedy Center for the Performing Arts, Brooklyn Academy of Music, The Metropolitan Museum of Art, The Broad Stage, Mondavi Center, and Mahaiwe Performing Arts Center, among others. Other opera productions include the world premieres of Rene Orth and Mark Campbell's Empty the House (Curtis Institute of Music) and Jason Cady, Aaron Siegel and Matthew Welch's Sisyphus (Experiments in Opera), Erismena and L'Orfeo (Yale Baroque Opera Project), L'incoronazione di Poppea (Princeton University), and Pierrot Lunaire (Yale Cabaret).
Recent musical theater projects include: Mel Marvin and Jonathan Levi's Truth & Reconciliation, Marisa Michelson's Desire|Divinity Project, Little Shop of Horrors (nominated for five Berkshire Theatre Awards including Outstanding Direction), Bells Are Ringing starring Kate Baldwin and Graham Rowat, A Little Night Music starring Kate Baldwin, Gregg Edelman, and Phillipa Soo (Berkshire Theatre Group), the world premiere of Mark Campbell and Marisa Michelson's The Other Room starring Phoebe Strole (Inner Voices), Sunday in the Park with George (DGSD), Merrily We Roll Along (Yale Dramat), Next to Normal, Into the Woods, The Producers, and The Luckiest Girl (all Princeton). Ethan served as Resident Director of China's first jukebox musical, The Secret, for John Rando and Broadway Asia in Beijing and Shanghai.
Plays include: Will Eno's Middletown (The New School), Megan Loughran and Alex Trow's F Theory (NJ Rep), Dorothy Fortenberry's Partners (American Academy of Dramatic Arts), Amelia Roper's Lottie in the Late Afternoon, MJ Kaufman's Eligible Receivers, and Shakespeare's Julius Caesar (DGSD), John Willard's The Cat and the Canary (BTG), The Gay Ivy (Dixon Place), Ellen McLaughlin's Iphigenia and Other Daughters and Proof (Santa Fe Theater Festival), Young Jean Lee's Pullman WA, and Lauren Yee's in a word (Williamstown Workshop).
While earning his MFA at DGSD, Ethan served as Artistic Director of Yale Cabaret, where he co-created Basement Hades (with original music by Daniel Schlosberg) and Trannequin! (a musical about a transgender mannequin); he also launched the beloved tradition of an annual drag show, which continues today. He received his BA in Theater Studies from Yale College and won the Sledge Prize for Performing Arts. He toured the world with the Yale Whiffenpoofs, singing more than 200 concerts in 25 countries. He has assisted Thomas Kail, Nicholas Martin, John Guare, Steve Cosson, Mark Brokaw, Gilbert Blin, and Annette Jolles at Williamstown, The Public, Boston Early Music Festival, Avery Fisher Hall, Yale Institute of Musical Theater, and NYMF. He was a director in Oskar Eustis and Suzan-Lori Parks' Collaboration Reloaded at NYU. He has also taught at Princeton University's Lewis Center for the Arts, The O'Neill Theater Center, and The New School.
Ethan is biracial, Chinese-American, queer, proficient in Mandarin, and a proud member of the Stage Directors and Choreographers Society.
---
About Anika Chapin
Director of Artistic Development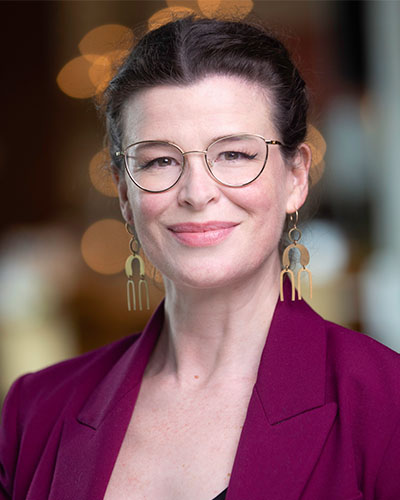 Anika Chapin is a Dramaturg who specializes in musical theatre. She was most recently the Artistic Associate and Resident Dramaturg at Goodspeed Musicals, where she developed new musicals for production, including Cyrano by Erica Schmidt and The National and Passing Through by Eric Ulloa and Brett Ryback. She scouted and developed shows for the annual Festival of New Musicals including Devotion by Mark Sonnenblick, The Tattooed Lady by Max Vernon and Erin Courtney, and Private Gomer Jones by Marshall Pailet, and found artists for the Johnny Mercer Writers' Grove residency program.
She was previously the Literary Manager at Two River Theater, where she shepherded works like Be More Chill by Joe Iconis and Joe Tracz, Camelot adapted by David Lee, Hurricane Diane by Madeleine George and Guadalupe in the Guest Room by Tony Meneses. She was the producer of Encores! Unscripted, a discussion series about topics in theatre created by WNYC and City Center Encores!. With Michael Fling, she is the creator and co-host of the podcast Know the Show (formerly In the Spotlight).
As an Assistant or Associate Director, she has worked with Directors including Tommy Kail, John Rando, Jeremy Sams, and Walter Bobbie. She is a frequent guest professor at schools including Yale University, the University of Florida and Berklee College of Music, and was an adjunct professor teaching Script and Score Analysis at Pace University. She has written pieces for The New York Times, New York Magazine, Playbill, The Sondheim Review, and others. She was named one of the Broadway Women's Fund's '50 Women to Watch' in 2020. She holds an MFA in Dramaturgy from Columbia University, and a BA in Cultural Anthropology from Vassar College. She thinks about musical theatre almost too much. 
---
About Matthew Gardiner
Artistic Director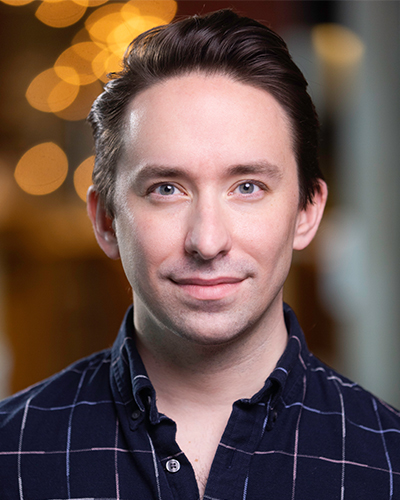 Matthew Gardiner has directed and/or choreographed more than 25 productions at Signature Theatre, including much lauded revivals of A Chorus Line, West Side Story, La Cage aux Folles, Jelly's Last Jam, and The Threepenny Opera, as well as several world premieres including Paul Downs Colaizzo's Really Really, Nick Blaemire's Soon, and Josh Schmidt and Royce Vavrek's Midwestern Gothic. With Signature's special commitment to producing the work of Stephen Sondheim, Matthew has directed and/or choreographed many Sondheim musicals including Passion, Sunday in the Park with George, Company, Sweeney Todd and the world premiere theatrical concert Simply Sondheim. As The Washington Post said about Matthew's work, "an overarching keen intelligence seems to be a hallmark of Matthew Gardiner's direction, from brassy musicals to taut intimate dramas…all have been first-rate in execution."
In the midst of the global pandemic that made live performance impossible, Matthew worked to make certain Signature continued to engage audiences with bold and exciting new artistic content, while also actively working to expand Signature's reach to a broader audience. Matthew selected and planned the 2021 Signature Features of five fully produced plays and musicals that were streamed on Marquee TV – those productions were viewed in 5 continents, 26 countries, and all 50 U.S. States, plus D.C. and Puerto Rico. The current 2021/22 Signature Season which reopened Signature for live performances began with his direction of a critically acclaimed production of RENT, which The Washington Post said that Gardiner directed "with such inventive elan that the production stands as a joyous opening act for his own leadership run — and reinforces the notion honed over his many years of directing at Signature that he's an outstanding steward of the American musical."
As Signature's Associate Artistic Director for over a decade, Matthew helped to build several groundbreaking seasons, cultivated relationships with prominent and emerging artists, and oversaw several of Signature's new work development initiatives, including the American Musical Voices Project (one of the largest musical theater commissioning programs in the country), SigWorks: Monday Night Play Reading Series (highlighting the work of DC area playwrights) and the Signature/Yale Composer Partnership, which seeks to give opportunity to early career composers.
Outside of Signature, Matthew has directed and/or choreographed at most of the prominent regional theaters in the Washington, DC area including Arena Stage, Ford's Theatre, The Kennedy Center, Round House Theatre, Shakespeare Theatre Company, and Studio Theatre. Matthew has also worked abroad, choreographing Titanic and directing and choreographing Doctor Zhivago for OD Musical Company in Seoul, Korea. Matthew is the recipient of three Helen Hayes Awards for Outstanding Director of a Musical and has been honored with more than a dozen nominations.
---
About Jorge Acevedo
Casting Director/Manager of Artistic Programs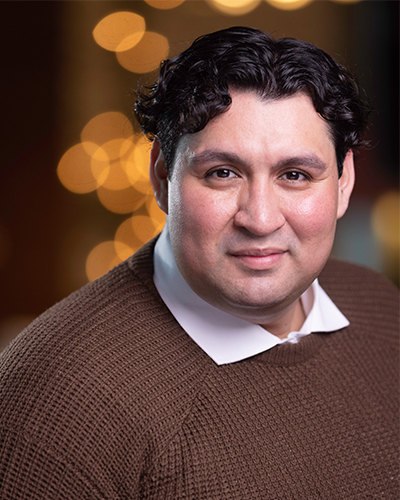 Jorge Acevedo (he/him) is a graduate in Arts Administration from Wagner College in New York City. He was promoted to Casting Director/Manager of Artistic Programs in July 2021; previously Jorge was Signature's Casting & Executive Coordinator. Prior to joining Signature, he was an Artistic Planning Assistant at the John F. Kennedy Center for the Performing Arts where he worked on the prestigious Mark Twain Prize for American Humor and The Kennedy Center Honors. Jorge also served as the General Management Intern for New York City Center's Encores! series. 
He was a member of the TEDxBroadway Young Professionals Program in 2019 and is a recent graduate of the inaugural class of Broadway for Racial Justice's Casting Directive. Jorge serves as Co-Chair of Signature's Anti-Racism & Equity Working Group. Jorge is committed to making theater a much more equitable and safe space for all. 
Jorge served as the Casting Director & Artistic Advisor in Working in DC, an activist-forward theater collective in partnership with the Labor Heritage Foundation to present an outdoor production of Working: A Musical on Black Lives Matter Plaza. Jorge also helped with additional casting needs on Shakespeare Theatre Company's production of The Amen Corner.
As a proud immigrant from Guatemala, Jorge is honored to continue uplifting the voices of underrepresented communities by telling their stories.
---
About Mark G. Meadows
Director of Signature Cabarets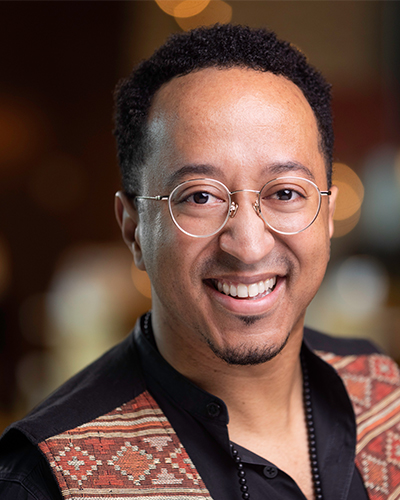 Acclaimed jazz composer, pianist, music director, vocalist, jazz instructor, & actor, Mark G. Meadows is a man on a mission: to create a unifying sound that breaks through social barriers. There's something for everyone in his music, which harmonizes pop, gospel, R&B, hip hop, funk, and jazz. With his lyrics, suffused with meaning, and his velvet voice, Meadows cuts through the noise to speak to all. You can hear his genius in his albums, Be the Change, To the People, Somethin' Good, and A Child is Born. Debonair on the stage, he is an entertainer of the highest caliber.
In August 2016, Meadows made his acting debut as the titular role in the Washington, D.C., premiere of the hit Broadway musical Jelly's Last Jam at Signature Theatre. Since then, he's been immersed in the theatre scene, successfully combining the raw, spontaneous nature of jazz with the story-telling, heavily produced nature of theatre.
The son of a gospel and jazz vocalist, Meadows began his musical odyssey at the age of three with the gift of a toy keyboard. At age five, he started formal piano lessons under the tutelage of renowned Russian classical pianist and pedagogue Rosalie LeVant. Then, at age 13, he expanded his training to include jazz piano with the equally renowned Julie Bonk. 
Meadows' formative years were short, beginning to draw attention for his artistry while still a teenager. DownBeat magazine twice awarded Meadows honors for his work, first in 2007, dubbing his song "Groovalicious" the 2nd Best Pop Rock Composition in North America then in 2008, named his performance of "In The Groove" the Best Pop Rock Solo in North America. Meadows holds two bachelor's degrees in psychology and jazz piano from Johns Hopkins University and Graduate Performance Diploma in jazz piano from the prestigious Peabody Conservatory in Baltimore. 
Increasingly in demand around the globe, Meadows has performed alongside world-renowned artists, including Usher, Cynthia Erivo, Renee Fleming, Kendrick Lamar, Angelique Kidjo, Bobby McFerrin, The NSO, Ledisi and Terence Blanchard. He has headlined at premier venues, including Jazz at Lincoln Center, Blues Alley, The Warner Theatre and The John F. Kennedy Center for the Performing Arts and the Music Center at Strathmore. 
Mark has performed, acted and music directed multiple productions at Signature, including Ain't Misbehavin, After Midnight, RENT and several Signature Cabarets including "Signature Vinyl," "Soul Divas," multiple "Motown" Cabarets and "Unforgettable, a Tribute to Nat King Cole." When his demanding schedule allows, Mark continues to tour with his group, Mark G. Meadows & The Movement. 
Mark uses his artistry to bring forth a positive message of love, joy, and hope to his audiences. 
---
About Chelsea Pace
Resident Intimacy Consultant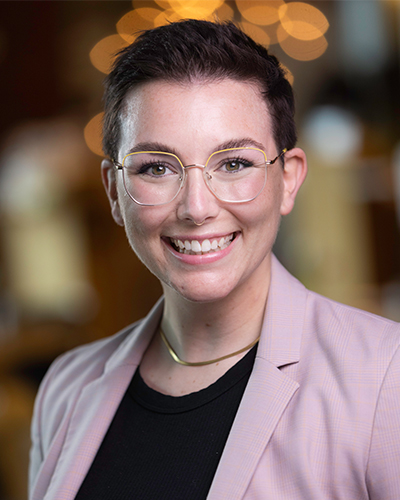 Chelsea Pace (she/her, SDC) is a leading intimacy choreographer, coordinator, and educator. As Co-Founder and Head Faculty of Theatrical Intimacy Education, she has shared her work with thousands of theatre and film artists around the world. Her intimacy work appears in studio and independent film and television projects and on stage academia to regional theatres- and in Spring 2022 on Broadway.
Chelsea has been developing ethical, efficient, and effective systems for staging intimacy for more than a decade. In 2021, Chelsea was honored with The Kennedy Center Gold Medallion for her work "revolutionizing rehearsal rooms and classroom spaces by implementing systems that center the most vulnerable" and for "bringing never-ending clarity and practicality to the art and process of intimacy direction." Her book, Staging Sex: Best Practices, Tools, and Techniques for Theatrical Intimacy, the first book on the subject, was released in March 2020 from Routledge Publishing and has been adopted by dozens of university theatre, dance, and film programs and professional training programs internationally.
Chelsea's theatre work includes the upcoming Broadway production of A Strange Loop; Help at The Shed; Bundle of Sticks at INTAR; RENT, Detroit '67, and Daphne's Dive at Signature Theatre; White Noise at Studio Theatre; and A Strange Loop at Woolly Mammoth Theatre Company. She is Resident Intimacy Consultant and Choreographer at Signature Theatre and Studio Theatre and Resident Intimacy Consultant at Woolly Mammoth. Chelsea's recent intimacy coordination work for TV and film includes The Tender Bar and Harlem, and the forthcoming series A League of Their Own.
Chelsea specializes in staging queer intimacy, complex stories of consent and/or non-consent, kink, and supporting productions with inclusive, thoughtful, professional, trauma-informed, and culturally competent choreography