Blog:

The Costumes o' Blackbeard
Grab yer breeches, doublets, shirts and caps and hop on board the ship to join our pirate crew! Scroll down t'see the costumes o'
Blackbeard
, designed by Erik Teague. And don't forget to get yer tickets to
Blackbeard
, a brand new musical about the fearsome pirate's adventures across the Seven Seas!
June 18 – July 14, 2019
---
Captain Blackbeard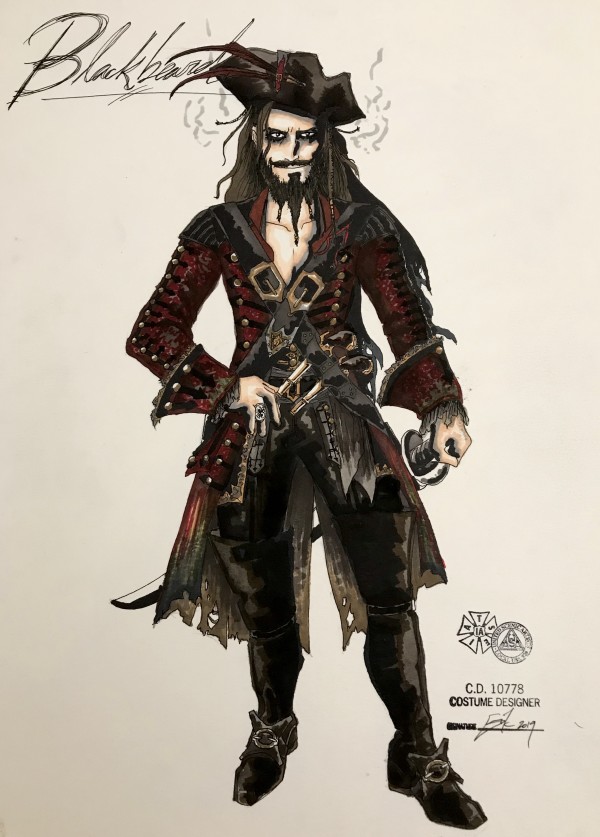 The man, the legend, the captain himself! Blackbeard was known to light fuses in his beard on fire to intimidate his enemies.
Dominique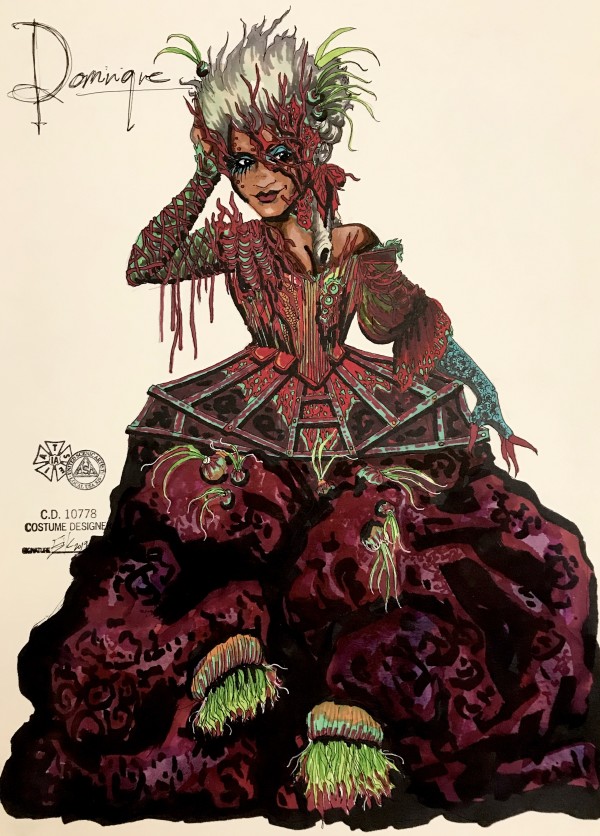 The beautiful, powerful Dominique has been trapped in a coral reef for several years, but it definitely hasn't cramped her style.
Odinn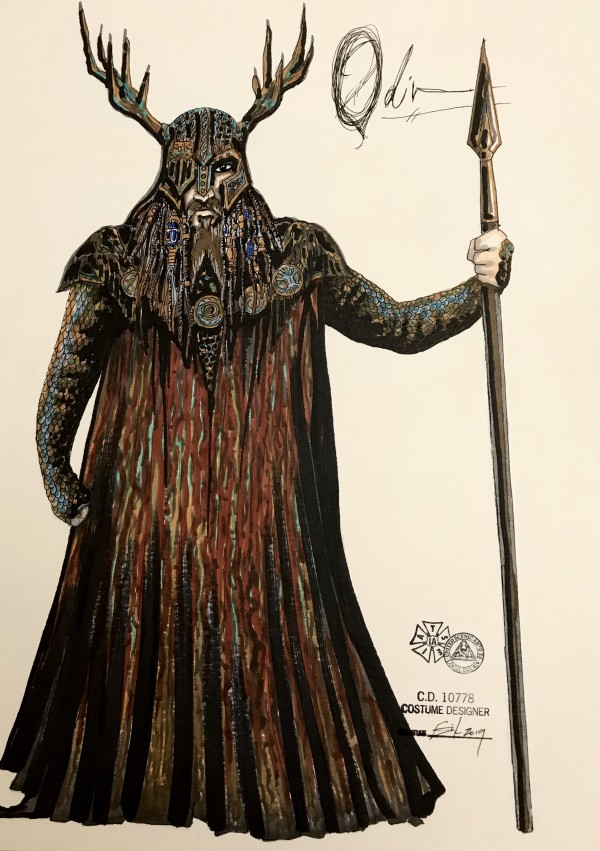 The one-eyed Norse god Odinn is resplendent and ready for battle with his bejeweled beard, antlered helmet and stout spear Gungnir – and he'll drink you under the table once the fight is over.
Morgan, aka Meg the Peg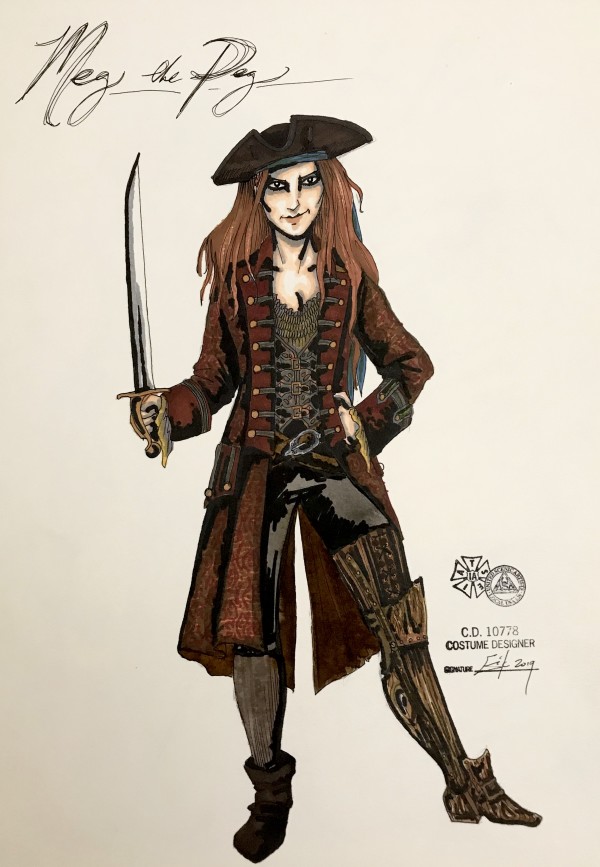 Meg the Peg has pledged to sail the Seven Seas with Blackbeard through thick and thin, even if it costs her an arm and a leg.