Blog:

The Exquisite Set and Costumes of Grand Hotel
Set Designer Paul Tate DePoo III and Costume Designer Robert Perdziola have worked on some of Signature's most beautifully designed shows, including last season's smash hit
A Little Night Music
. Scroll down to see the design renderings for some of the set pieces and costumes for our new production of
Grand Hotel
, starting performances April 2.
The Set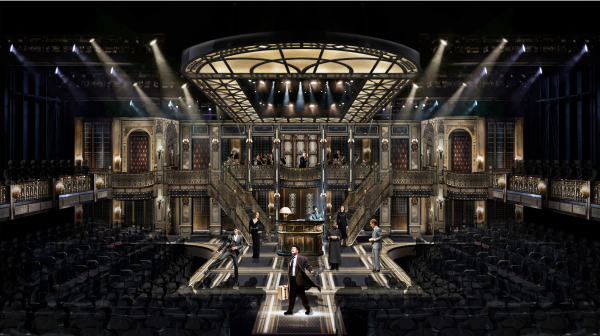 Set Designer Paul Tate DePoo III will transform the MAX Theatre into the elegant art deco lobby of the Grand Hotel in 1920s Berlin. Sit in and eavesdrop on the characters in the hustle and bustle of the hotel.
Elizaveta Grushinskaya (Natascia Diaz)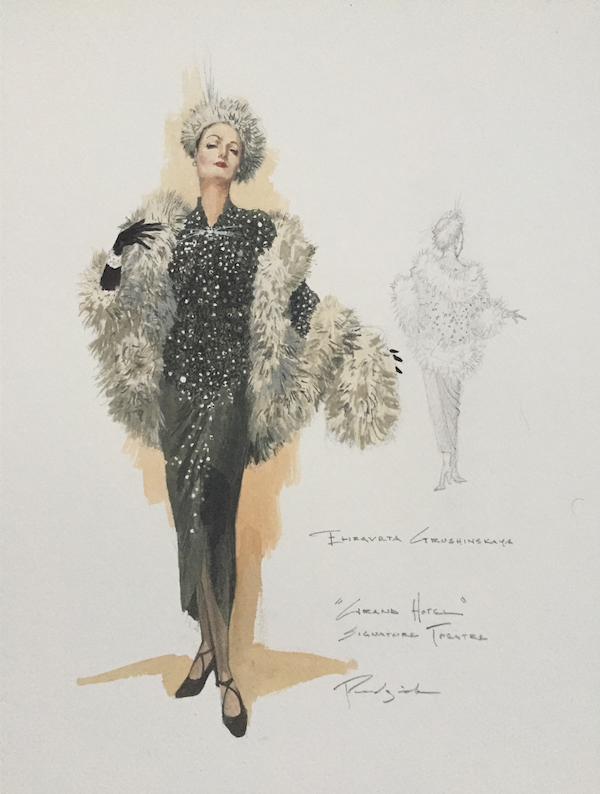 Elizaveta Grushinskaya, the beautiful aging ballet dancer, will wear sumptuous, elegant costumes including this 1920s drop waist evening gown. Costume Designer Robert Perdziola also designed a lovely ballet dance costume for Grushinskaya that you'll have to see in person at the show.
Otto Kringelein (Bobby Smith)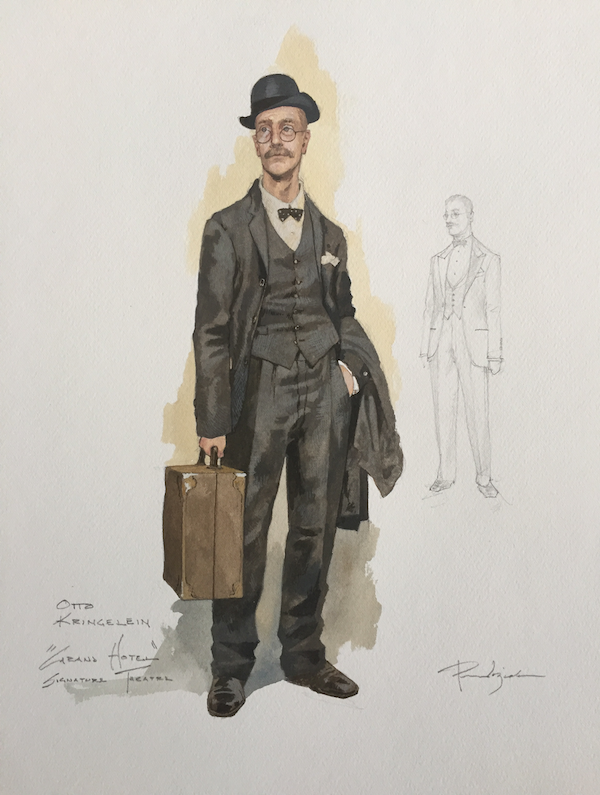 Robert Perdziola designed this 1920s-inspired suit to look a bit rumpled and to hang loosely on actor Bobby Smith's frame, as Otto Kringelein is a sick and dying man looking to live his last days in style.
Buy Tickets for Grand Hotel
See these beautiful designs in person at Grand Hotel, directed by Signature Artistic Director Eric Schaeffer.
April 2 – May 19, 2019