Blog:

Dining on Board the Titanic
Signature's Ali's Bar is now featuring special dishes inspired by the menus served on board the Titanic. Read more about the food passengers ate on the ship below.
The RMS Titanic provided the height of luxury for its passengers in 1912, with elegant decor, large staterooms, and a state-of-the-art gymnasium – if you were a first class passenger, of course. Like everything else on board the ship, dining rooms and menus were strictly segregated along class lines.
Scroll down to learn more about the various meals served aboard the Titanic.
First Class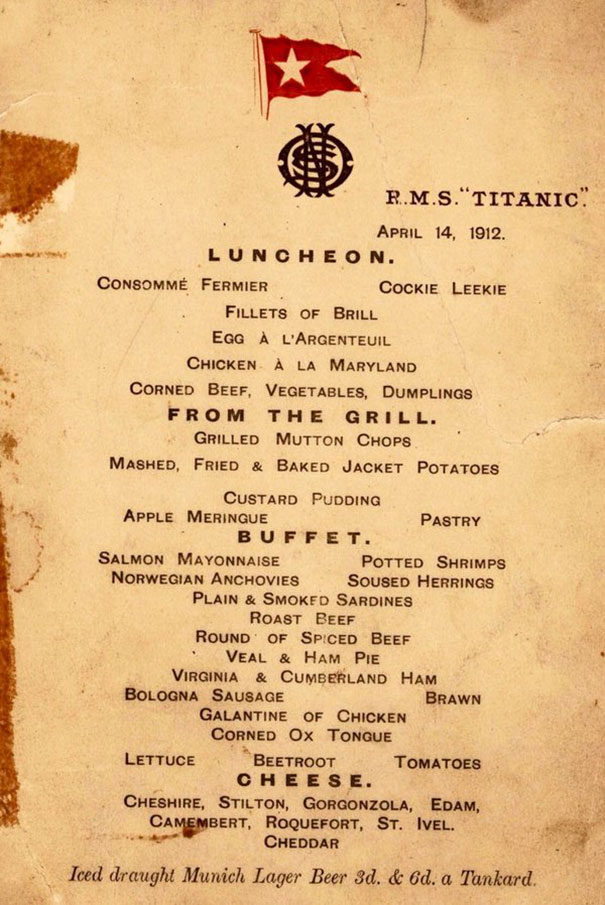 First class passengers were served all kinds of rich, meaty dishes, with a cheese course at the end of luncheon.
Cockie leekie Chicken soup with leeks – try our interpretation at Ali's Bar when you come see the show!
Eggs a L'Argenteuil Scrambled eggs "a l'argenteuil," which is the fancy French way to say "with asparagus."
Soused herring Brined herring soaked in a vinegar marinade that also contained wine or hard cider. Soused indeed.
Second Class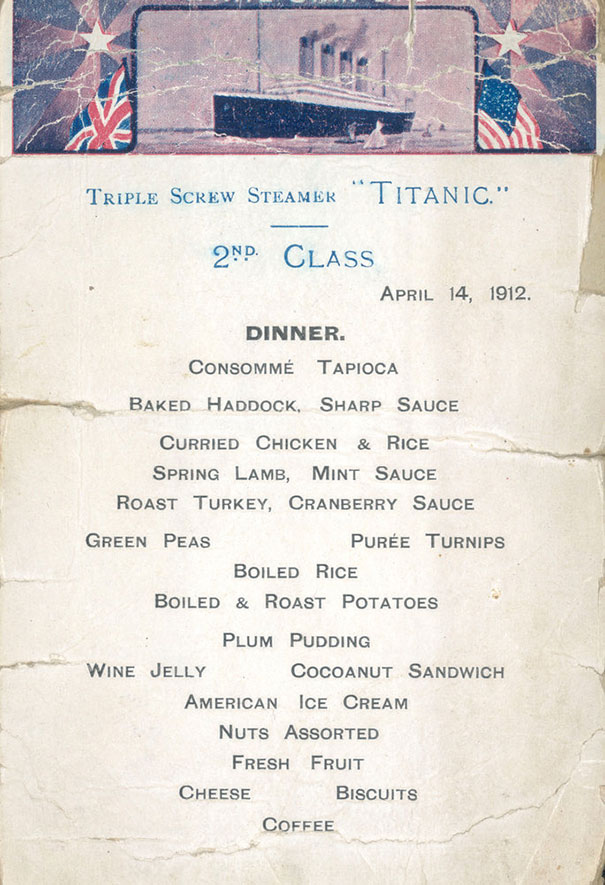 The second class menu is less extravagant, but passengers still had a tasty choice of meats, vegetables, and desserts.
Consomme tapioca A rich beef both thickened with tapioca, potentially with floating tapioca pearls.
Coconut sandwich Two coconut cookies filled with buttercream, related to modern macaroons.
Plum pudding A traditional English steamed pudding with dried fruit, molasses, and spices – but no plums. The word plum was used as a term for raisins in pre-Victorian England when the dessert first became popular.
Third Class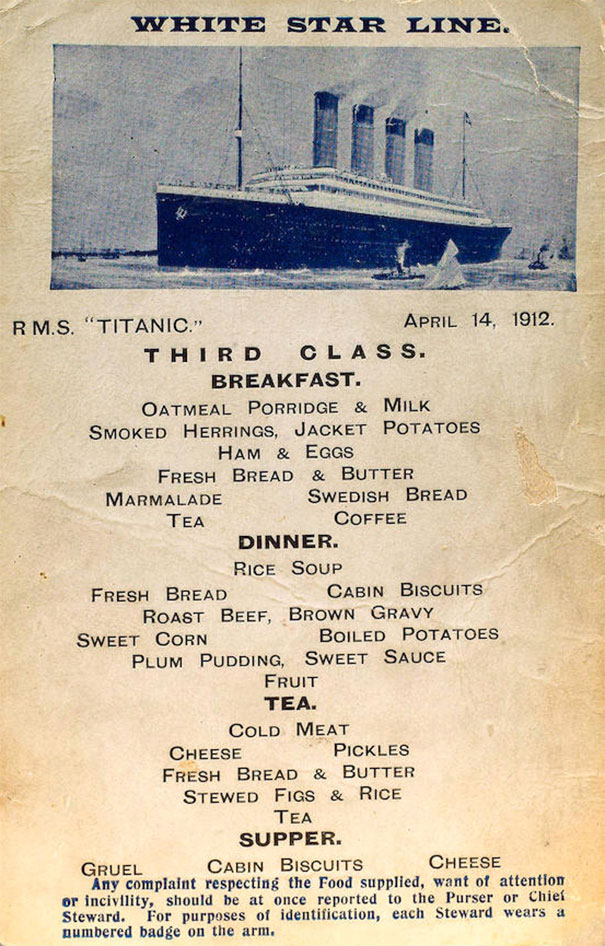 Gruel.
Get your tickets to Titanic
If you haven't already, buy tickets to Titanic and join us at Ali's Bar the show!
December 13, 2016 – January 29, 2017