News:

Signature's Virtual Masterclasses
Whether you are a theater connoisseur, a student, want to learn more about the business, or just want a fun activity for your evenings at home, there is a masterclass for you. Signature's Virtual Masterclass Series offers in-depth behind-the-scenes access on a variety of theater topics. Try a participatory dance class, observe how pros coach the voices of tomorrow, learn how designers and creative team make the magic happen, and find so much more.
Registration $10 per class
All classes take place over Zoom
The Business of Acting
October 15 at 7PM
After selling out the first two sessions, Signature brings back the popular Business of Acting masterclass. Signature's Resident Casting Director Kelly D'Amboise and Casting and Executive Coordinator Jorge Acevedo teach you the business end of how to become a professional actor. Covering everything from headshots to auditioning, branding, becoming an Actors' Equity member, and rehearsal and performance etiquette, this class is made for those looking to break into the field.
Dance Class: Funky Broadway Jazz with Jeff Gorti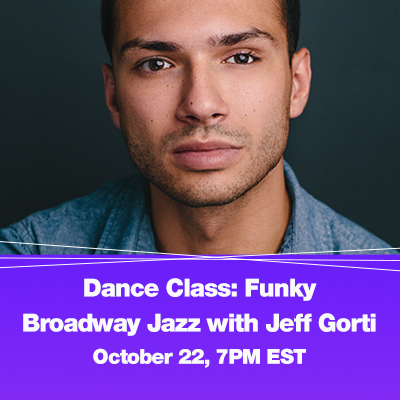 October 22 at 7PM
Helen Hayes Award Winner Jeff Gorti dazzled audiences as Paul in Signature's A Chorus Line. Now, he gets you moving with his style and grace as he leads you through a fun and funky dance combo to the classic song "On Broadway."
Wouldn't It Be Loverly? Dialects with Zach Campion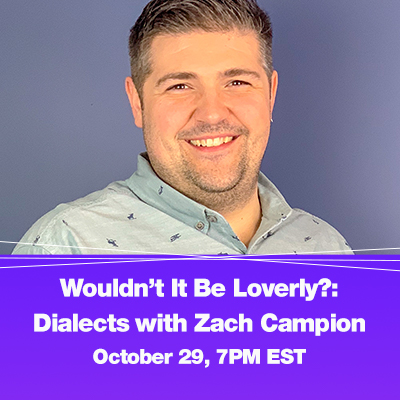 October 29 at 7PM
Ever wonder how an actor tells a story through an accent? Professional dialect coach Zach Campion (Heisenberg, The Gulf; Studio Theatre's Hand to God) teaches you how to develop new ways of speaking to fully inhabit a role. From how to harness humans' natural ability to pick up new sounds to committing to those changes on paper to refinement this informative class touches on everything from A [eɪ̆] to Z [zi].
Comedy Tonight! Musical Comedy with Evan Casey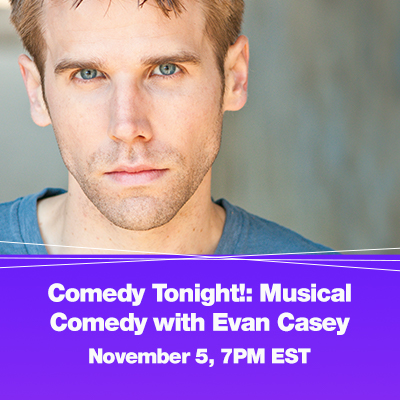 November 5 at 7PM
Evan Casey (Assassins, An Act of God, The Flick) shows you how to find the funny in a song. With his comedy knowledge and quick-witted humor, Evan guides pre-selected students through the art of the sung joke in a laugh-out-loud evening.